New contractor on board for next stage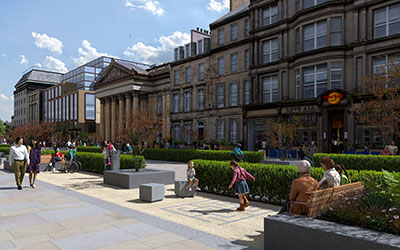 The Council appoints Faithful+Gould and Atkins to progress the next stage of George Street design.
Faithful+Gould and Atkins are now on board with the George Street and First New Town project to develop the RIBA Stage 3 Design. They'll bring their expertise to this next key stage of creating a world-class, well-connected and people-friendly thoroughfare, where businesses can thrive and the area's unique heritage is celebrated.