Full construction programme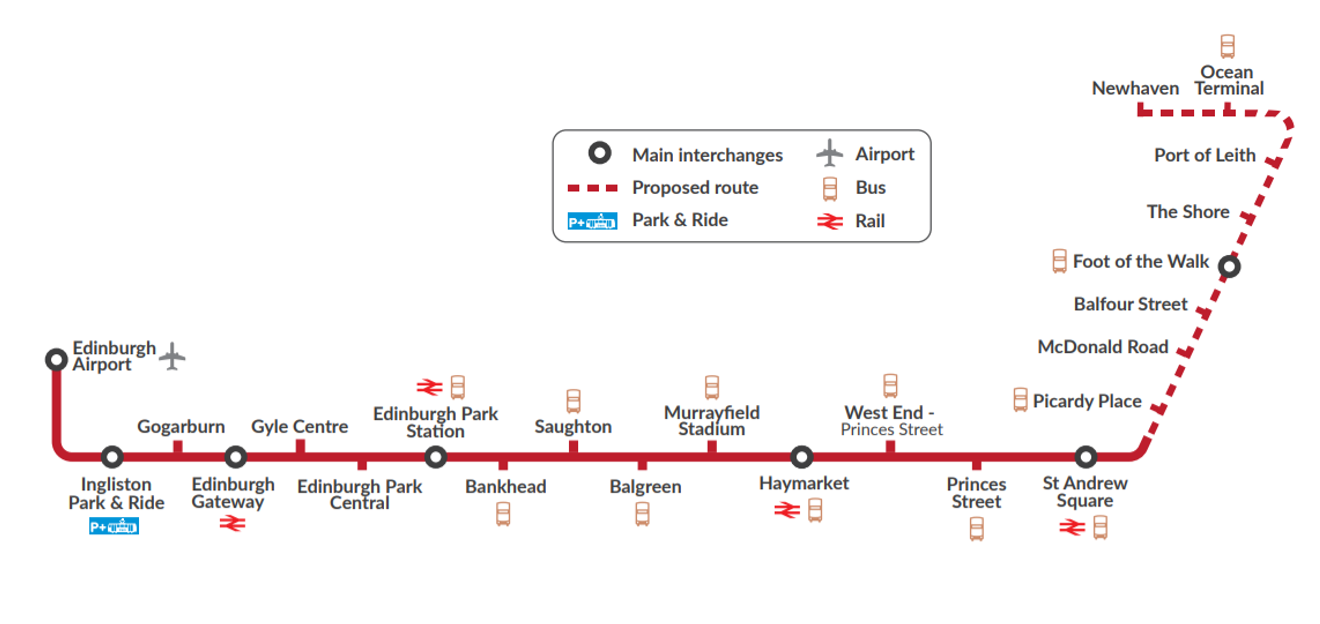 Detailed below is information on the phased construction of the project. As a result of the COVID-19, the project experienced a 13 week delay due to the construction site shut down. In order to take this delay and new physical distancing working guidelines into account the programme has been reviewed and updated. Although the project has faced significant challenges, we are still on track to deliver Trams to Newhaven by Spring 2023.
View our construction phasing map (PDF).
Detailed below are the traffic management plans that will be put in place for the route.
Section

Newhaven to Melrose Drive

Spring 2020 - Winter 2021/22

Melrose Drive

Summer 2022 - Winter 2022/23

Ocean Terminal to Melrose Drive

Winter 2021/22 - Summer 2022

Ocean Drive at Ocean Terminal

Spring 2020 - Autumn 2021

Ocean Terminal to Rennie's Isle

Winter 2020/21 - Spring 2022

Rennie's Isle to Tower Place

Autumn 2021 - Summer 2022

Stevedore Place Tram Stop Area

Winter 2020/21 - Autumn 2021

Casino Access Road

Winter 2021/22 - Spring 2022

Tower Street to Constitution Place

Autumn 2019 - Summer 2021

Baltic Street to Tower Street

Autumn 2019 - Summer 2021

Baltic Street to Queen Charlotte Street

Main works

Autumn 2019 - Autumn 2021

Robert Burns statue reinstatement and utility works

Winter 2021/22

Coatfield Lane to Queen Charlotte Street

Winter 2021/22 - Autumn 2022

Foot of the Walk to Coatfield Lane

Autumn 2019 - Autumn 2021

Crown Place to Foot of the Walk

Winter 2021/22 - Summer 2022

London Road to Crown Street

Summer 2020 - Winter 2021/22
Elm Row
Summer 2021 - Winter 2021/22

London Road to York Place

Autumn 2021 - Autumn 2022