Remedial Track Works on Leith Walk - Balfour Street to Foot of the Walk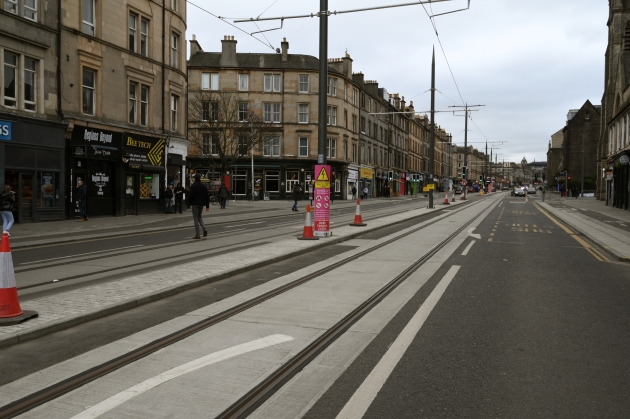 Details of out of hours works on tram tracks on Leith Walk
The project will be undertaking remedial works on the tram tracks on Leith Walk between Balfour Street and Foot of the Walk over the coming weeks.
Works started on the north-bound carriageway on Wednesday 10 May 2023 a between the hours of 11.00pm and 5.00am. The south-bound carriageway remains open to vehicles and details of diversion routes from buses heading north on Leith Walk can be found on the Lothian Buses website.
Works are scheduled to take place on the south-bound carriageway in the coming weeks. Further information will be available in due course.