Picardy Place - Out of Hours working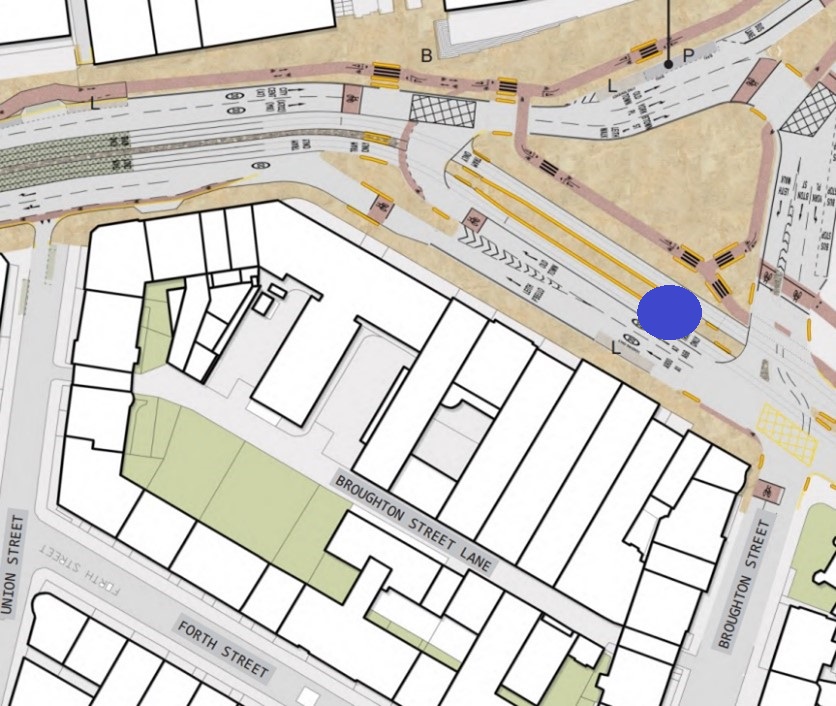 Find out more about the out of hours works in this section.
In order to tie in with the existing tram line from the Airport to York Place, the Trams to Newhaven project is required to carry out tram track welding at Picardy Place between 12.30am and 5.30am on Wednesday 14 December, Thursday 15 December, Monday 19 December, and Tuesday 20 December 2023. These works need to be carried out at a time when Edinburgh Trams are not operational.
The approximate location of these works is detailed on the map with the blue dot.
The works will be undertaken within the existing site and will not impact on bus or vehicle movements in the area.
The operatives undertaking these works will be fully briefed to carry out these works as quickly and as quietly as possible. Operatives will be required to access the site compound at Picardy Place for materials and welfare facilities.