Annandale Street to Picardy Place southbound road closure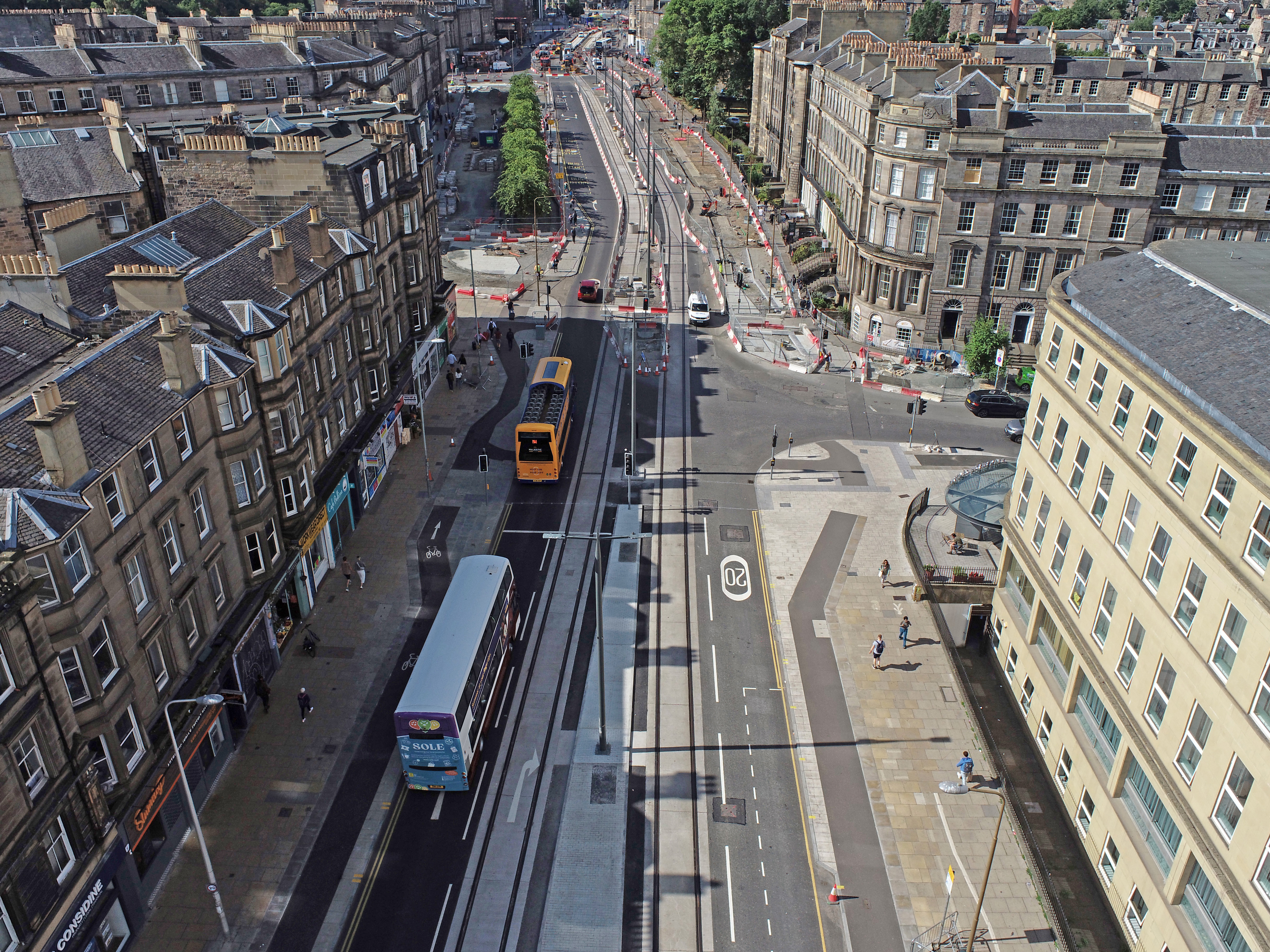 Read more about the traffic management changes in this section.
On 24 October 2022, there will be changes to the traffic management arrangements on the southbound section of Leith Walk between Annandale Street and Picardy Place to allow final surfacing and lining works to take place.
This will involve a closure of the southbound carriageway for approximately three weeks from the Picardy Place turnback to Annandale Street, including the full junction at London Road. The Picardy Place turnback will remain operational throughout the duration of these works.
Please note that during these works the project's standard working hours will be extended on Saturdays and Sundays. Hours of work will be from 8am to 5pm.
There will be diversion signage installed in the local area to inform road users of the recommended route. The main diversion route for southbound cyclists will be Annandale Street, East London Street, Broughton Street, Albany Street, Abercromby Place.
There are two diversion routes for city-bound vehicles. These are:
Great Junction Street, Duke Street, Easter Road, Abbeyhill, Regent Road, Waterloo Place, Leith Street.
Leith Walk, Pilrig Street, Bonnington Road, Broughton Road, Canonmills, Dundas Street, Queen Street.
Vehicles will also be able to head east via McDonald Road onto Brunswick Road. There will be three-way temporary traffic lights installed at the Brunswick Road / Easter Road junction and the suspension of parking to facilitate traffic movement in the area.
Details of Lothian Buses diversions will be listed on their website.
The northbound carriageway will reopen to all vehicles from Picardy Place to Pilrig Street over the weekend of 22/23 October 2022. In addition, the Union Street / Leith Walk junction and both junctions at Gayfield Square / Leith Walk will reopen. Please note that all these junctions will now be continuous footways. In addition, the entrance to Gayfield Square via East London Street will revert to no access.
View details of the traffic management arrangements.
Contact Us
If you have any concerns or further questions regarding these works then please contact the Trams to Newhaven project team by email on Newhaven.tram@edinburgh.gov.uk or alternatively contact our customer helpline on 0131 322 1122 (local rate Monday to Sunday 8am to 7pm).