Stevedore Place Road Closure Thursday 16 June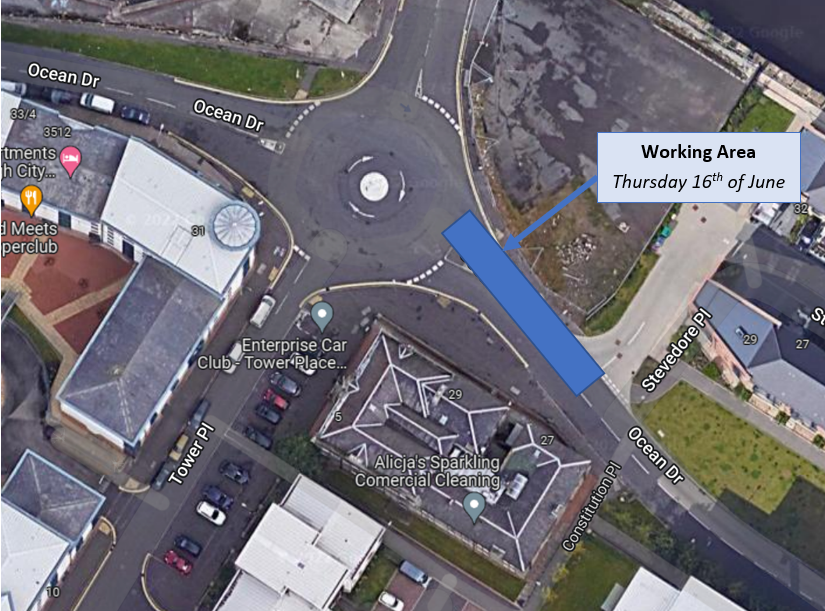 Update: this closure will now take place between 8pm and 11pm on Thursday 16 June
To accommodate a rail delivery to our work site on Ocean Drive (between Stevedore Place and Trinity Developments, Rennie's Isle Developments) we are required to implement a road closure on Thursday 16 June 2022 between the hours of 8pm and 11pm.
There will be no through route to vehicles during this time. However, in the event of an emergency, our operations will cease immediately.
We will endeavour to complete these works as quickly as possible to minimise distruptions.

Contact Us
If you have any concerns or further questions regarding these works then please contact the Trams to Newhaven project team by email on Newhaven.tram@edinburgh.gov.uk or alternatively contact our customer helpline on 0131 322 1122 (local rate Monday to Sunday 8am to 7pm).