Temporary wooden planters to be installed on Leith Walk
Find out more about the temporary wooden planters installed on Leith Walk.
Temporary wooden planters displaying artwork produced by children from primary schools in Leith using the 'I love Leith because…' tagline are being installed on the west side of Leith Walk from week commencing 16 May 2022.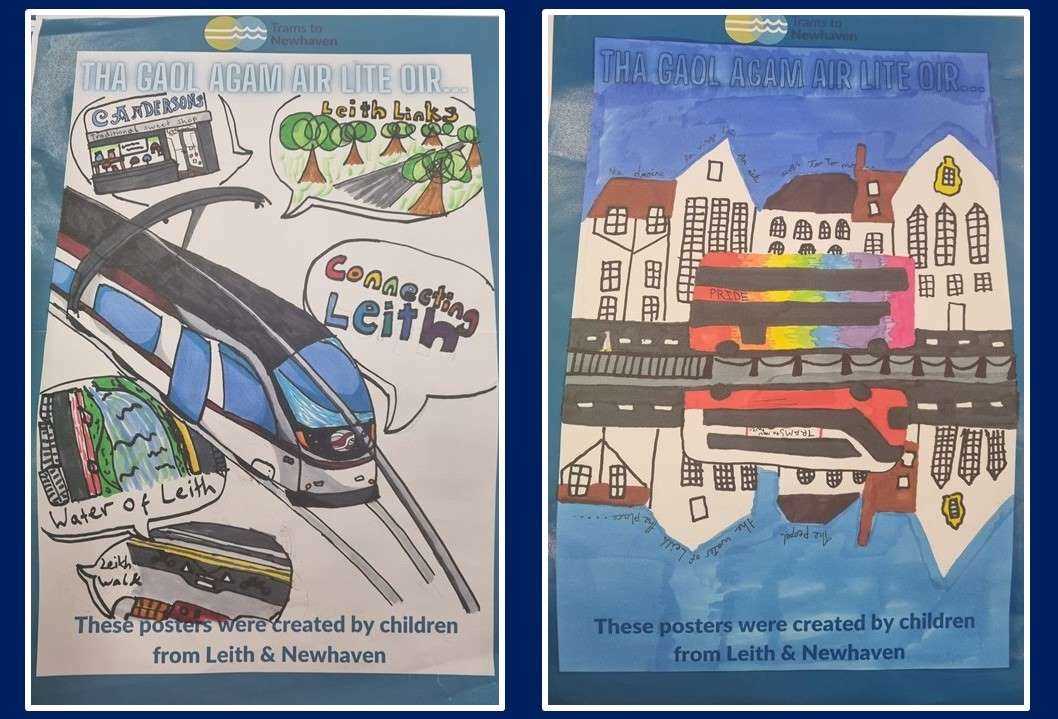 A total of 14 planters will be located at key locations between Jane Street and Annandale Street to help deter pavement parking and are expected to be in position for the next few months. The planters are made from recycled materials and will be re-located in the local area following the completion of the project.
As part of the final design for the project, permanent street planters and other street furniture such as bike racks will be installed. While construction is ongoing, logistics hubs are operational at Montgomery Street, Albert Street, Dalmeny Street and Stead's Place to support businesses with deliveries and despatches.
Localised works continue on the cycle lane on the west side of Leith Walk. As a result, the cycle lane remains closed with localised diversion routes in place until completion. In addition, lampposts that are currently located on the closed cycleway will be removed once the overhead line equipment has been installed on the central reservation as these will incorporate future street lighting provision.