Notification of Temporary Closure to the Running Lane at Shrubhill
On Wednesday 17 February emergency works will take place in the Shrubhill area.
BT Open Reach will be carrying out emergency works to the temporary running lane that provides vehicle access to the Middlefield area at Shrubhill. To facilitate these works there will be a temporary closure which means there will be no access or egress.
These works are scheduled to take place on Wednesday 17 February at 7am and are expected to last no longer than one hour.
Area of works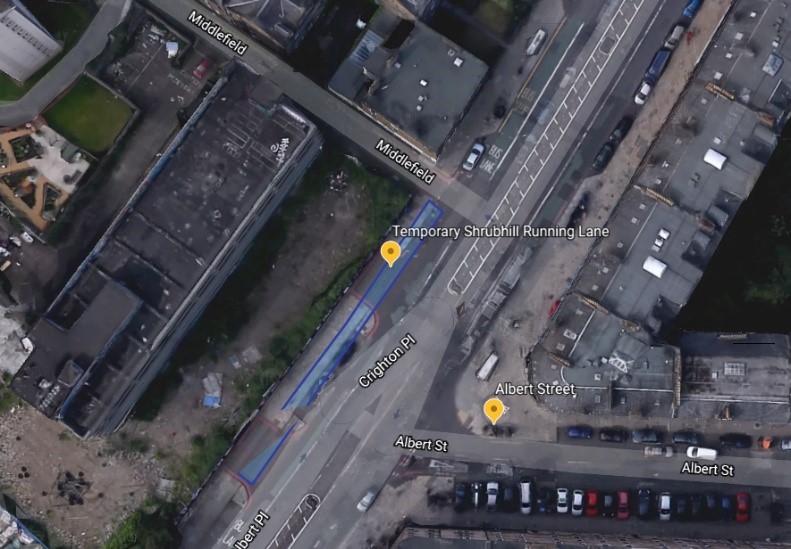 During the time that the above works are being undertaken, all efforts will be made to minimise disruption and inconvenience caused to residents as much as possible.
Contact Details
If you have any concerns or further questions regarding these works then please contact the Trams to Newhaven project team by email on [email protected] or alternatively contact our customer helpline on 0131 322 1122 (local rate 8am to 7pm, Monday to Friday, Saturday 8am to 2pm).