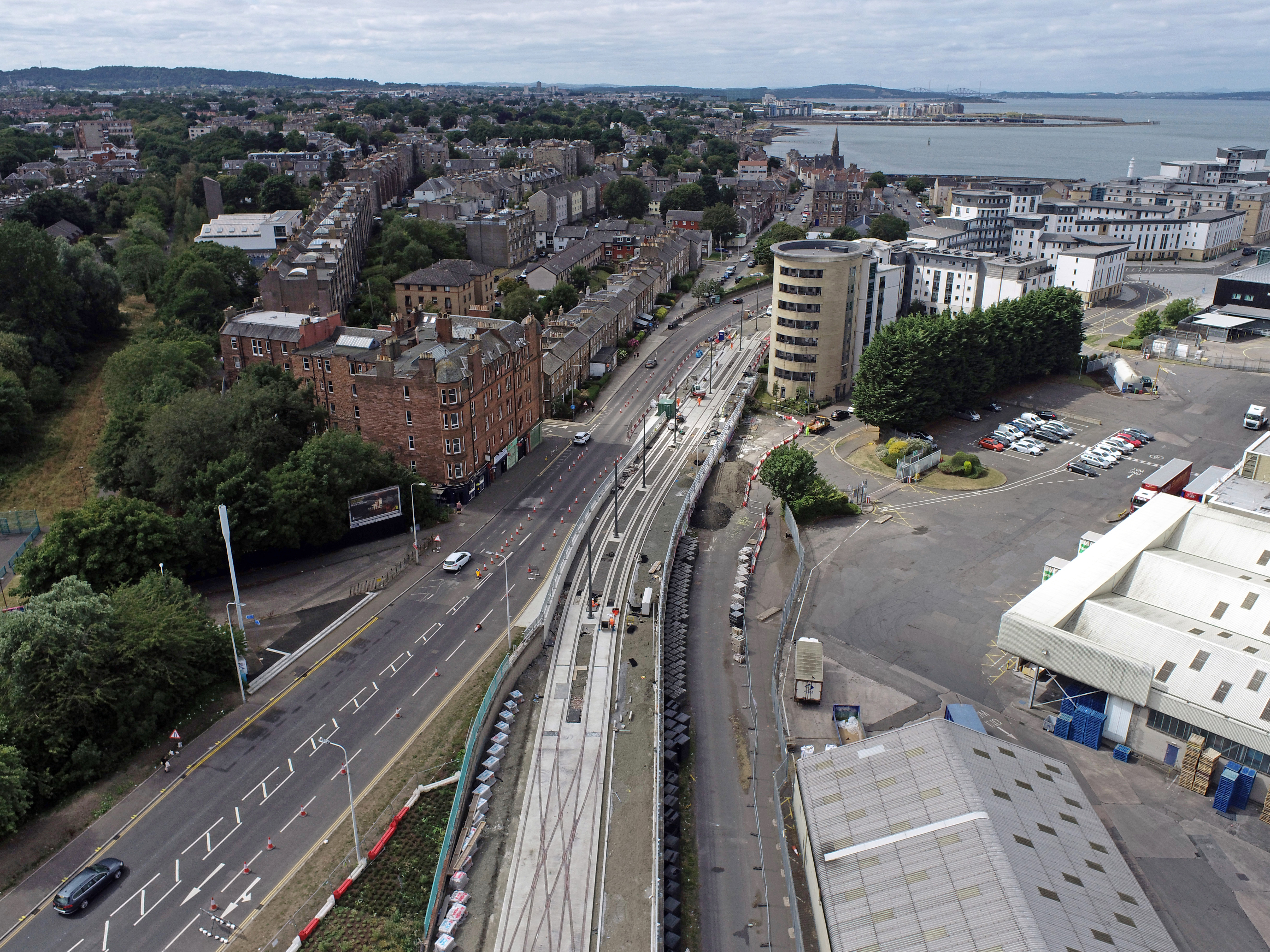 Work on building the tram route through Newhaven began Spring 2020. See estimated timelines of when work will be finished in this area.
Newhaven is separated into smaller sections of work. These are:
Newhaven to Melrose Drive
Melrose Drive to Ocean Terminal
Works Update
Newhaven to Melrose Drive
Two-way traffic was reinstated on Lindsay Road in April 2022. As part of this, the eastbound running lane from Sandpiper Road on to Melrose Drive heading east to the junction at North Leith Sands has closed to traffic.
Works continue on the north footway at Newhaven. There will be changes to pedestrian arrangements in this area to enable construction of the new tram stop to continue. These changes were installed on Thursday 8 September 2022 and will stay in place for approximately 4-6 weeks. During this time, a safe access route will be provided through our works and back onto the footway for all users. Read more about the pedestrian changes in our news article.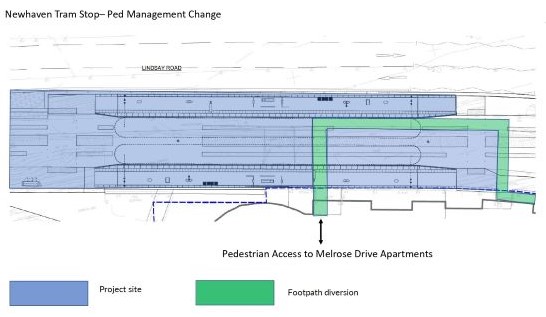 We will be installing new streetlights between Hawthornvale and Sandpiper over the coming weeks.
Melrose Drive to Ocean Terminal
Construction works in this section started in February 2022. Track works at Melrose Drive are now complete. Traffic management changes will be implemented in this area in the coming weeks. Further details will be available in due course.
A change to pedestrian routes at Melrose Drive/Ocean Drive was made in August 2022 to progress infrastructure works, such as carriageway and footpath works, OLE bases and street lighting. Read more information in our news article.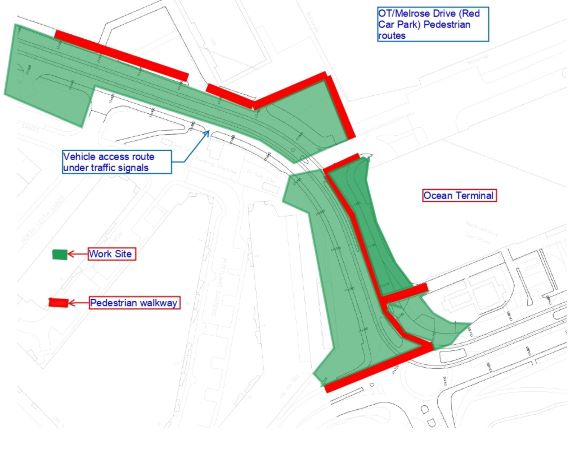 Downloads: