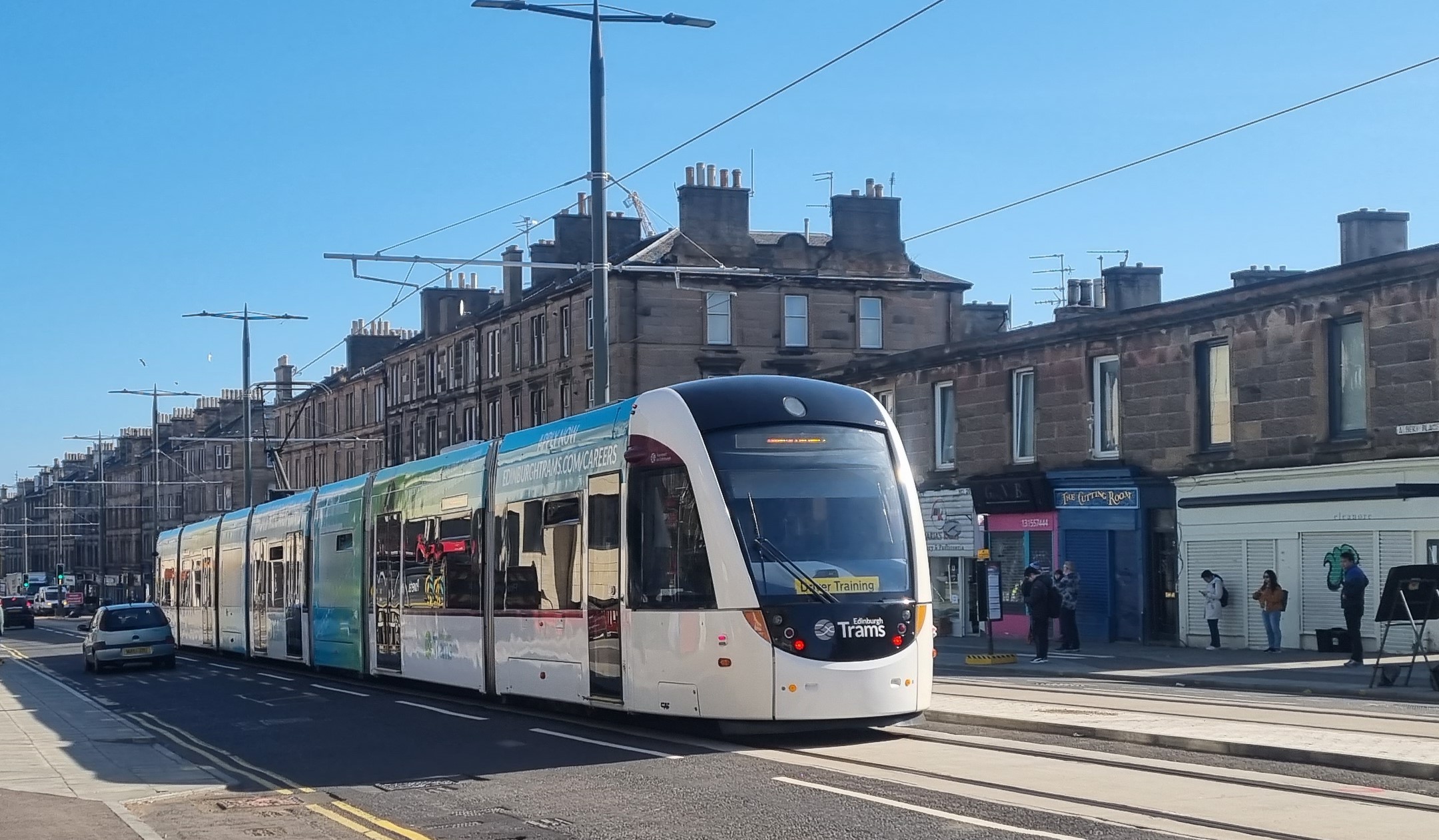 North and southbound traffic was reinstated for the full length of Leith Walk on 14 February 2023.
The project's Traffic Regulation Order (TRO) came into effect on 13 March 2023 and is enforceable along the route. No stopping or waiting is allowed on the carriageway and tram tracks. We would ask that all road users adhere to the Highway Code and refrain from transiting over the newly installed central island.
***Please note: The City of Edinburgh Council has changed its enforcement for pavement parking. It is illegal to pavement park where a single or double yellow line is in place and fixed penalty notices will be issued to drivers caught doing this.
Updates
The continuous footways at at Jameson Place and Smith's Place are now complete and are open. There will be further works at the junctions of Crown Place, Crown Street and the entrance to the NHS building at 165 Leith Walk over the coming month. Please note, the worksites that have been established at Stead's Place are not part of the trams project.
Works have started to create an enhanced public realm on Iona Street. This will include the introduction of benches and planters, as well as the installation of the Victorian era cable wheels that were discovered near Pilrig Street in the course of tram excavations in 2021. You can read more about these wheels here.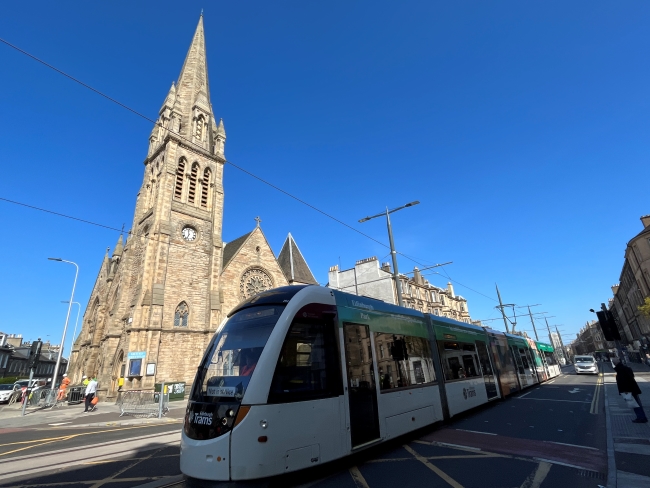 Traffic Management
Please note that the following streets will remain temporarily closed while footway works are ongoing
Some localised traffic management will remain in place in some locations.
Additionally, pre-construction arrangements will be reinstated at Arthur Street, Cambridge Avenue and Bellevue Road. This is expected to take place later in spring 2023.
Parking and Loading
Parking and loading provision is available on Leith Walk. The permanent loading area located on the west side between Crown Place and Crown Street is now available for use.
Buses
The installation of new bus shelters in their permanent locations as per the Final Designs is ongoing and scheduled to be completed this spring. Bus service is expected to be reinstated on Leith Walk from Thursday 16 February 2023. For any information on bus services, please contact Lothian Buses.
Cycling
Reinstatement and lining works on the cycleway and footpaths are ongoing which requires the establishment of small localised work sites. To accommodate these works, please note cycleways on Leith Walk are closed in both directions. Cycle racks will be installed on Leith Walk at a later date as part of the project.
Bins
Bins will temporarily remain in their current locations until all side streets are open, upon which they will be moved to their permanent locations as seen in the Final Designs.