Robert Burns Time Capsule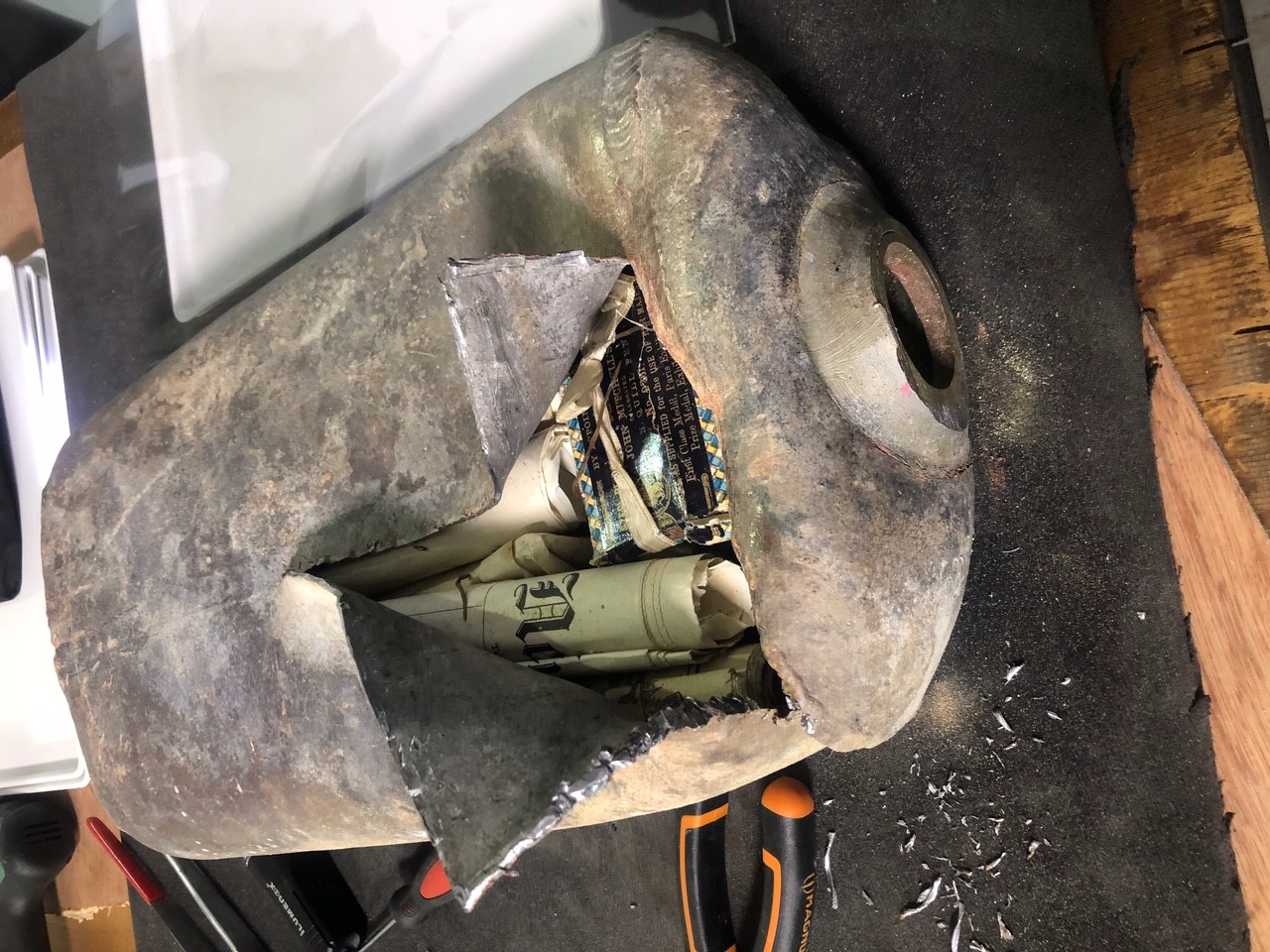 A time capsule containing relics from the 19th century was unearthed by contractors working on the project in December 2019, when the Robert Burns statue on Baltic Street was temporarily removed to make way for construction.
Archaeologists excavating the site found the time capsule beneath a lead sheet in a purpose-carved socket in the plinth underneath the statue. It is believed to have been placed there when the statue was erected in 1898, though on opening the capsule conservators learned that it has been subsequently opened and resealed in 1961.
Found inside the capsule from 1898 were:
newspapers
coins of all denominations from the time
a small leaflet containing rules and the constitution of the Leith Burns Club
a letter from the Leith Burns Club detailing members, information on the statue and a Burns poem.
From 1961, there were also newspapers and a letter from the people who had opened the original time capsule.
We've investigated some of these items further, watch our vlog on the Crimes and Offences booklet from 1897 that we filmed alongside Police Sargent Elaine McArthur-Kerr at the Leith Police Station to find out more about what the crimes of the time would have looked like.