Small Business Spotlight: Lovella Beauty & Gifts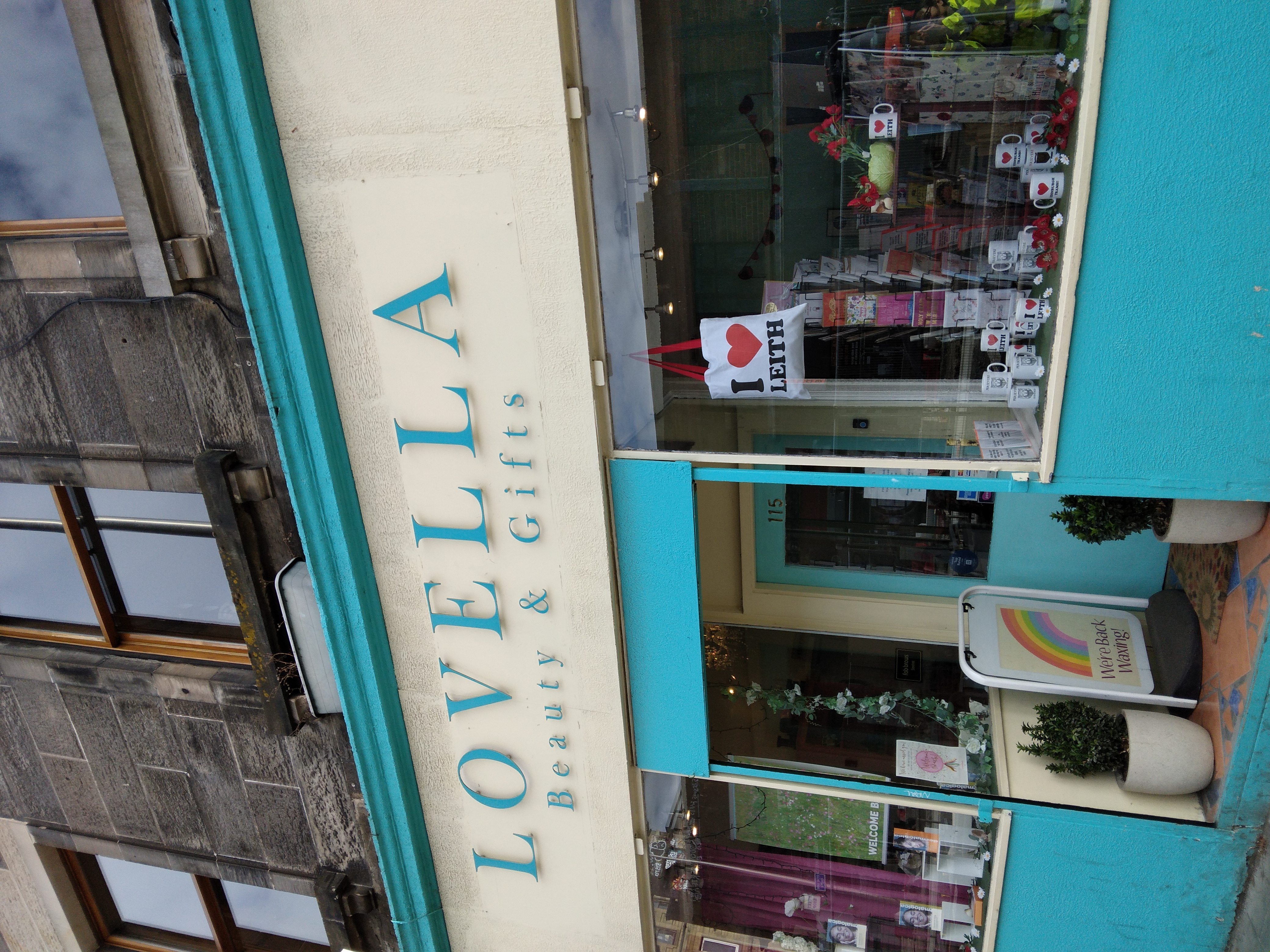 Find our more about Lovella Beauty & Gifts in our small business spotlight article
Tell us a bit about your business?
Lovella is a beauty salon and gift shop, offering many different treatments from waxing to nails and massage. The small gift shop seels cards, candles, soap and Leith based merchandise - including an "I love trams" mug!
What makes your business unique?
Not many beauty salons are also a gift shop.
Describe your typical working day.
Fairy lights and heaters on, making it cosy before customers arrive.

Taking appointments and organising diary, then performing a mix of treatements througout the day.

Hopefully making people happy!
Why Leith?
I have lived in Leith for nearly 30 years. It has always been my favourite part of Edinburgh, mainly due to the people, a real mix, friendly and from all parts of the world. I also like being near the sea!
Name three fellow Leith businesses you love to visit.
The Leith Depot - great food and atmosphere, even in Covid times.

Destined for Home - great mix of gfts and cards.

Origano - best gluten free pizzas around.