London Road to York Place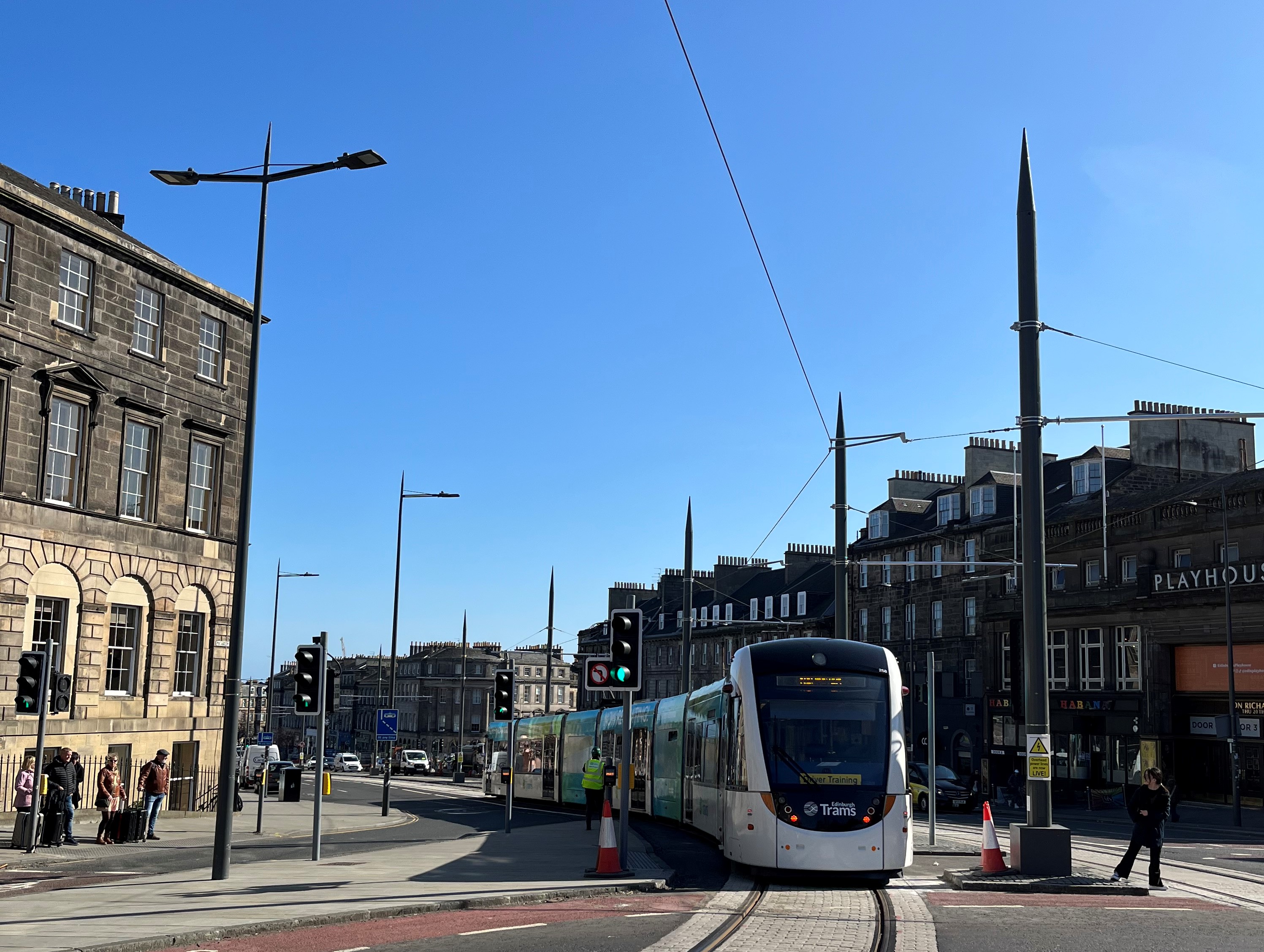 Work on building the tram route in this area began in October 2021. See estimated timelines of when work will be finished in this area.
The temporary tram stop at York Place was decommissioned and removed to allow the installation of a crossover linking the existing line with the new route. These works, originally scheduled for April 2022, were completed ahead of schedule and Edinburgh Trams resumed services to St Andrew Square on Monday 28 March 2022.
The York Place westbound carriageway between Elder Street and N St David Street is currently closed for City Centre West to East Link (CCWEL) works.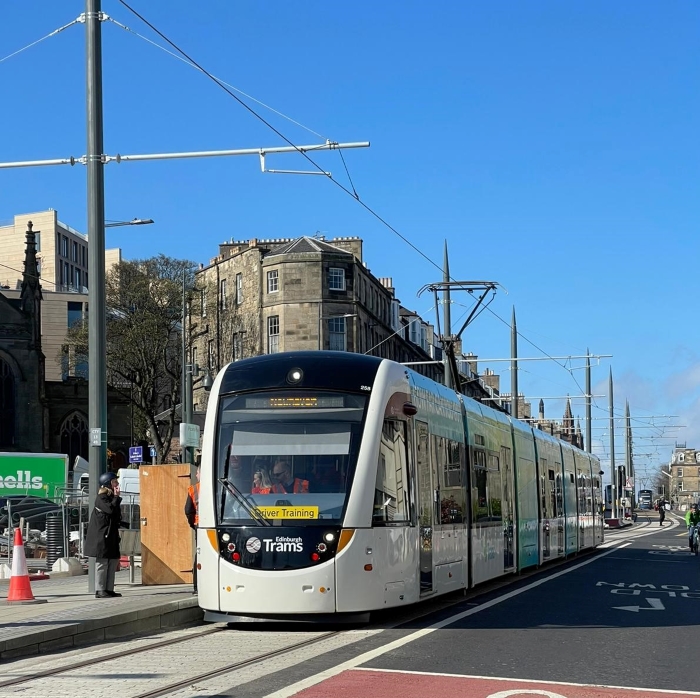 Footway works
Footway works between Greenside Lane and Royal Terrace will be completed in May 2023.
From Monday 17 April and for approximately four to six weeks, fence lines at Blenheim Place will move towards the property line to progress works on the existing footway. Pedestrian diversions will be in place and access to businesses will be maintained. Businesses currently occupying the footway will have to remove any arrangements in place including tables and chairs. On completion of these works, fence lines will be removed.