Welcome to the 20mph toolkit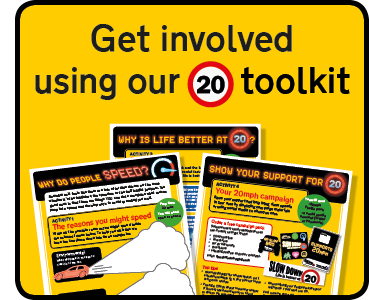 The 20mph toolkit will help you learn more about what the 'Life is better at 20mph' campaign is trying to achieve. It will also show you what you can do to help bring down the speeds near you.
Find out why the Council, together with our partners, are backing 20mph.
You can use the different activities to encourage others in your community to slow down. This will help make our streets safer and more pleasant for everyone.
20mph materials are also available to help you promote the 20mph message in your community.
We would love to hear how you get on with using the toolkit so please keep in touch.